CMA Design, PLLC was founded on two commitments: Client Focus and Architectural Design. CMA Design, PLLC delivers contemporary design, melded with function, classical and/or contemporary details, and the next generation of creativity and leadership. At CMA Design, we believe a commitment to excellence in Architectural Design is the hallmark of all project delivery. We bring knowledge, experience and leadership to complement our client's vision, goals and program. As a general business philosophy, we offer LEED inspired designs and LEED certified projects for those clients wanting to go the extra mile.

CMA Design, PLLC is equipped to offer our clients services in Pre-design, Design Development, Construction Documents, Construction Administration and Owner's Representation. We specialize in Healthcare, Dental Offices, Design/Build, Interior Upfits, Commercial/Retail and Higher Education facilities. We have experience with renovations of existing structures, as well as new facility design.

We maintain knowledge of the local general contractors with medical and dental construction experience and have a valued reputation with the Charlotte-Mecklenburg Plan Review Department.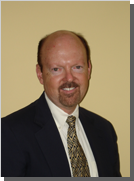 Joshua Cline McGee founded CMA Design, PLLC in April 2009 with 27 years of experience in interior and exterior architectural design. He received a Bachelor of Architecture from NCSU, B.A. Mathematics from UNC-Charlotte, and pursued graduate coursework in the MBA Program/ School of Business, VCU, Richmond, VA In addition to management responsibilities, Mr. McGee is actively involved in all phases of business including project management and construction administration. Primary project experience has included medical, dental, commercial and public, retail, financial institutions, interior renovations, college/university projects and large homes. He is also a member of and active in the American Institutes of Architects, Certified by the National Council of Architectural Registration Boards, and board member of the Glenfinnan homeowner's association. He received several design awards earlier in his career.
Project Experience Includes:
- General Dentistry
- Pediatric Dentistry
- Orthodontic Offices
- Oral Surgery Offices
- Plastic Surgery Offices
- Orthopedic / Sports Medicine Offices
- Senior Living Facilities
- Corporate Offices and Interiors
- College/University Housing and Classrooms
- College/University Stadiums and Press Box
- Restaurants
- Branch Banks